Tim Pinson, Sr.
Executive Director
Tim was born in Brownsville, Texas on January 28th, 1952 and moved to Austin, Texas in 1963. He spent the summer of 1973 as a missionary in Brazil with "Unevangelized Field Missions" while attending Citadel Bible College in Arkansas. Tim holds a Degree in Missions and Christian Education. Tim and his wife Cindy have always been involved ministry outreach. They began their married life as Youth Ministers in a small denominational church here in Austin, where Tim also served as an elder for three years.
They joined the Grace Covenant Church family in 1981 and started teaching adult Sunday School classes, leading Bible studies, and working with the youth group as a worship leader. Tim also served an Interim Youth Minister at Grace under Matt Cassidy. In October of 1991 Tim accepted the call as Director of Youth Ministries with Child Evangelism Fellowship where he served for two years. In 1992 Tim and Cindy founded Mission: Possible! Austin.
Bill Schreyer
Operations Director
Bill moved to Austin, Texas from Long Island, New York with his sweetheart Shelley during the spring of 1981. Bill and Shelley married in October 1976 and have three adult children, Cheryl, Jacob and Bob. In 1982, the Schreyers joined Grace Covenant Church in Austin where Bill has been very active as a Bible teacher, mentor, men's groups and as an elder. Bill joined Mission: Possible! Austin in May of 2013 after a 30 year career with Motorola / Freescale as a Sr. Quality and Process Engineer. As a minister of Grace Covenant Church, God's call to full-time ministry completes a circle of MP support that started with Tim and Bill as prayer partners when community ministry was just a dream. Bill has served as an MP Austin volunteer following Shelley, Cheryl, Jacob and Bob.
Dick Geoffroy
Strategic Partners & Human Resources Director
Dick Geoffroy has been with Mission: Possible! Austin since near the beginning. He is in charge of donor relations, strategic partnerships, and helping the staff manage day-to-day. Dick is a valuable asset to the team. He is the guy to contact if you are interested in touring the Mission: Possible! Austin campus, making donations, and learning more about what we do.
Jon Rector
Director of Family Ministries
Jonathan Rector is the  Director of Family Ministries at Mission: Possible! Austin. He and his beautiful wife Shanna were married August 11, 2012, and moved from Decatur, Illinois in 2013. They have a son named Corbin, and both have a passion for Jesus Christ. They are members at Eastside Community Church in Austin which meets at Mission Possible, and currently lives in East Austin. In the summer of 2014 through Hill Country Bible Church Austin he became a Project Intercept Intern where he fell in love with East Austin. Jonathan came on staff the fall of 2014, and continues to serve with his family in east Austin!
His prayer for this position is that God continues to open doors and hearts for all of Austin to see the life changing reality of Jesus Christ and what He is doing in East Austin.
Jessica Brooks
Children's Ministry Coordinator
Jessica grew up in Waco, moving to Austin in 2013 to attend the University of Texas at Austin. She graduated in 2016 and joined the Mission: Possible! Austin staff to become the Children's Ministry Coordinator.
Jessica began volunteering at an early age, where her love for kids grew. After moving to Austin, she became involved with Mission: Possible! Austin by volunteering with the Elm Ridge community and interning for 2 summers. She is now very excited to continue working in East Austin as the Children's Ministry Coordinator!
Shelley Schreyer
Restoration Art Center
Shelley Schreyer has been a part of Mission: Possible! Austin since its foundation and through her family's friendship with the Pinson's. Shelley is gifted artistically and uses her gifts through her weekly neighborhood ministry at the Restoration Art Center in Pflugerville. You will find yourself encouraged and prayed for when you spend time in her presence.
Mike Featherstone
Street Ministry Coordinator
September 27th 2005 was my first visit to Church Under The Bridge. I was homeless and living on the streets at the time. Saturday the 26th was my road to Damascus experience and my life changed forever. I had a hunger for God's Word and the drive to be a servant. I met the man who was to be my mentor Duane Severance at C.U.B. I soon became involved with Mission Possible as a volunteer and that grew through the years.
I developed relationships with the staff members along the way and on May 16th 2014 I was added to the staff. Beau Hamner who was Street Ministry Director at the time was a major player in getting me on staff. He said it was because I Love Jesus! Today I am responsible for Church Under The Bridge coordination and am excited to see the future for Mission Possible in God's purposes.
Billie Robinson
Office Manager
Billie came on staff with Mission: Possible Austin in 2001 as the office manager and secretary. Billie was born in Tell, Texas. She graduated from Austin High School and spent 20 years in the retail business as a buyer. Following her time in the retail industry, Billie spent the next 14 years as an executive assistant for the Deputy Superintendent of Education. Before coming on board with Mission: Possible! Austin, she worked for 13 years as the Office Director at a local church here in Austin.
Cameron Post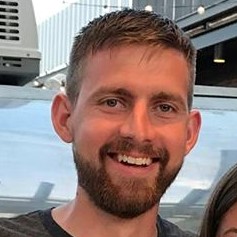 Facilities + Maintenance
 Cameron has been faithfully serving Mission: Possible! Austin for years as the manager of facilities and maintenance.
Donna Schubkegel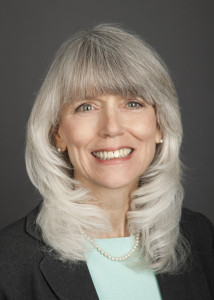 Accounting
Donna has faithfully served Mission: Possible! Austin through her accounting and financially services. She has been a part of the Mission: Possible! Austin for a long time, and uses her gifts and talents to praise the Lord!